The slap heard 'round the world. Will Smith stunned the star-studded audience — and everyone watching at home — when he took to the stage and smacked Chris Rock across the face after the comedian made a "joke" about Jada Pinkett Smith's hair loss at the 2022 Oscars on Sunday, March 27.
"Jada, I love you," the comedian said from the stage, quipping, "G.I. Jane 2, can't wait to see it," referring to the actress' buzzed head, as G.I. Jane star Demi Moore wore a similar style. (Pinkett Smith, 50, has often been open about losing her hair due to alopecia.)
As the camera cut to the Smiths, the King Richard star, 53 — who later won the Oscar for best actor — seemed to smile at Rock's joke, while Pinkett Smith intensely rolled her eyes. Though it initially seemed that Smith was OK with the quip, he quickly walked onstage and slapped the Longest Yard actor, 57, across the face. Once he returned to his seat, he yelled, "Keep my wife's name out of your f–king mouth."
"Wow. Will Smith just smacked the s–t outta me," Rock said to the audience before returning to handing out the award for best documentary.
Celebs React to Will Smith Slapping Chris Rock:
Janet Hubert
"There is only so much one can take… sometimes you have to slap back," the actress, who portrayed Aunt Viv on The Fresh Prince of Bel-Air, tweeted. "Celebrate the win… nothing else matters. Both actions were incorrect but Chris didn't need to go there."
Lupita N'yongo
Cameras caught N'yongo looking visibly shocked as Smith yelled at Rock to keep "my wife's name out your f—king mouth.
Jaden Smith
"And That's How We Do It," Will and Jada's son tweeted in response.
Cardi B
"At your highest moment …be careful that's when the devil tries to come for you," the "WAP" rapper wrote on Twitter, echoing Denzel Washington's own comments to Smith.
Richard Marx
The singer-songwriter appeared to side with Rock, tweeting, "I like Oscar winners who don't slap comedians across the face over a joke."
Will Smith Apologizes to Chris Rock:
Will Smith apologized to the comedian Chris Rock on Monday evening for slapping him during Sunday night's Oscars telecast after the Academy of Motion Picture Arts and Sciences, which administers the awards, denounced his actions and opened an inquiry into the incident.
Mr. Smith, who had pointedly not apologized to Mr. Rock on Sunday night when he accepted the award for best actor, wrote on Instagram Monday evening that "I would like to publicly apologize to you, Chris."
"I was out of line and I was wrong," he said in the statement. "I am embarrassed and my actions were not indicative of the man I want to be."
His apology came as the academy, a major Hollywood union and others criticized his actions, which stunned viewers around the world and overshadowed the Oscars.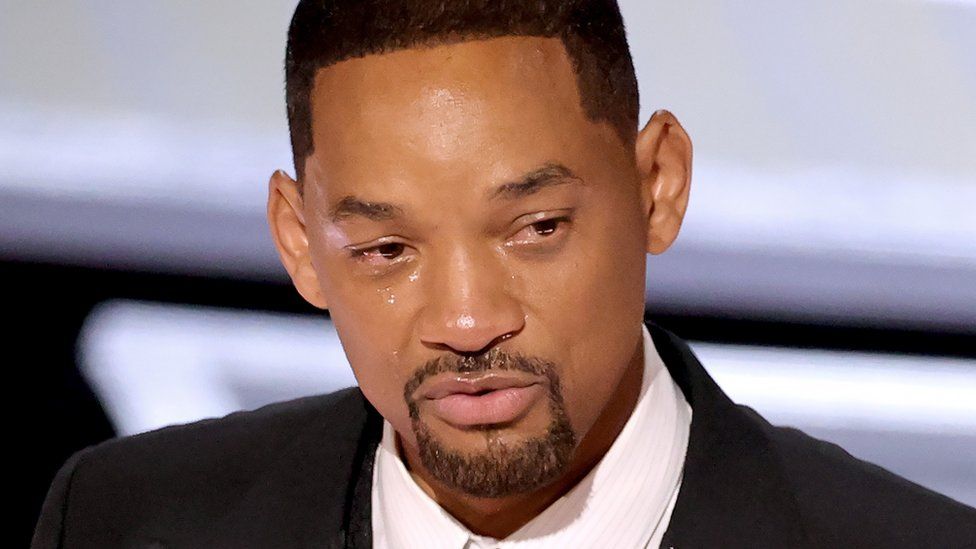 Smith took to the stage twice during the Oscars ceremony – once to take issue with what Rock had said about his wife, and then less than an hour later, to accept his first Academy Award.
Accepting the Oscar for best actor for King Richard, he said Richard Williams was a "fierce defender of his family" and that he himself was "being called on" in his life "to love people and to protect people".
He ended it by saying he hoped the Academy would invite him back.