My instant reaction to this advertisement is that the only challenge for Doctor Bahu, but I felt that every working woman from any profession. 
Well! I have a question for Shan Foods? Why only Doctor Bahu, Why not an Enterpeneure Bahu? Yet, we loved the concept that how they highlighted the societal issue in such simplicity. 
The message often takes you completely by surprise! It's so simple that we wonder how or why we hadn't addressed it earlier?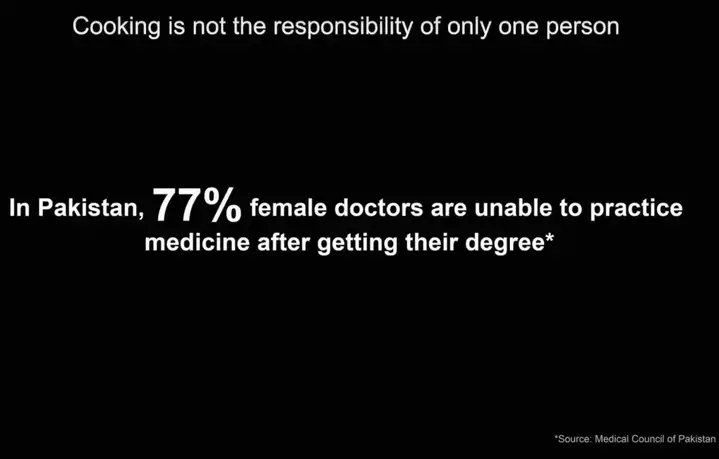 As in Pakistan, around 70% of young girls are unable to practice medicine after getting their degree. And society always blames young girls for taking  seats in medical colleges & we never asked them why they don't practice?
Do we really think that after going through sleepless nights, house jobs, and unrelenting working hours, a medical student would want to give that all up? 
Obviously, No one! 
But finally, someone highlight this issue in such a beautiful way, a big shout out to Shan Foods. 
Shan Foods has shown us the key message that more female participation in the medical field lies in the hands of the mothers-in-law and our expectations from her. 
Yes, it's a bitter reality, because why always does a Bahu has to sacrifice her dreams. But we felt that if life partners & two khandaan are compromising with each other, then evidently everyone can live their dreams. 
However, it is also hard to understand that medicine is not a glorified profession, it is, in fact, a challenging one. Especially since the pandemic world – medicine has been sacrificing our doctors' lives to save ours. Doctors take an oath to serve humanity in any circumstances. So we have to do vices versa for them.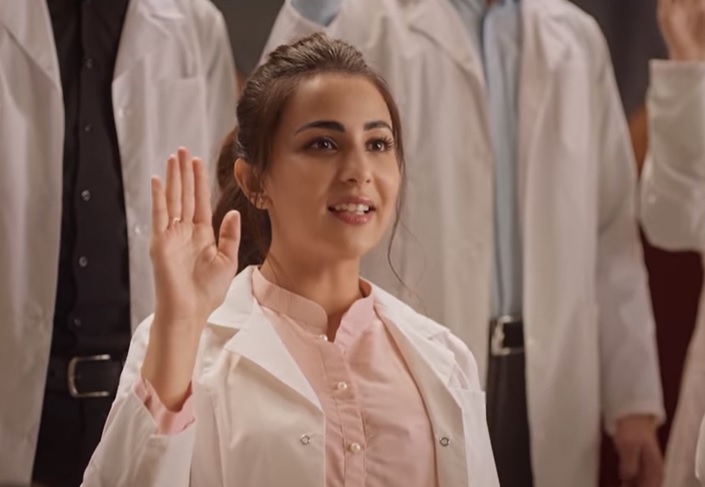 Well, there's nothing wrong with doing Ghar Key Kaam, but all the girls whether it's Bahu or Beti needs support and love of the family members. 
Yet Shan Foods tried to share the society facts very very amazingly. Both Ushna Shah & Saba Faisal have done a magnificent job in a mere 1-minute 20-second advert which moves us to tears by communicating over a very simple message.
Nevertheless, Shan Foods rocked by showcasing the narrative that Mothers-In-Law have the power to bring change. 
If mothers-in-law change their perspectives they can be the only 'movers & shakers' in a world where young, married girls want to follow a professional career. Yes, they have the power to either make careers or break them.
If in Pakistan, mothers-in-law realize they have the power, and use it positively, they can not only change lives but also can be someone's dream achiever.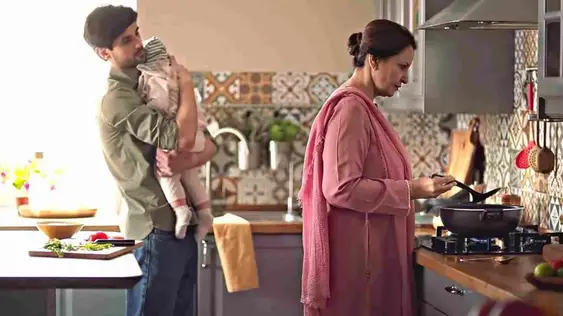 Also, Shan Foods add a subtle message that 'Khana banana kisi ek ka kaam toh nahi', the motive is to shift their expectations. All the in-laws family should consider daughter-in-law's profession should be as revered as your son's. Especially, respect your Doctor Bahu right to practice what she expended many tiresome years to study & achieve a degree in. Her accomplishments are, in essence, your triumphs.
Another tough point at which the daughter-in-law mentally suffer is that leaving her baby at home to set out for work resonates with so many young women!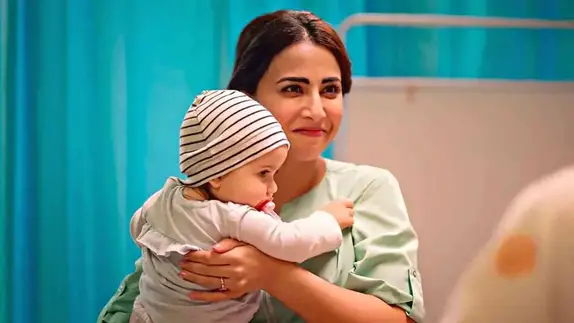 Well, Ushna's expressions showed ephemeral emotions – a young mother leaving her child for the day is a sacrifice in itself and that sense of dragging oneself together, knowing she is leaving her mother in law to take on a traditionally 'daughter in law responsibility' (cooking dinner) as she firmly squared her shoulders – you have to be in her shoes to know how she felt – that moment hit home for many young 'Doctor bahus' in Pakistan.
Shan Foods must be respected for conveying a straightforward message in a very brief & impactful manner.
Finally, The Viral Cat would like to give a shout out to all those mothers-in-law and spouses who have happily supported their daughters-in-law in their careers. 
Hope we keep in mind our Nation's Leader 'Muhammad Ali Jinnah', as in this quote, we learnt, "No nation can rise to the height of glory unless your women are side by side with you."
It is, however, interesting to note that the advert had omitted the role of the husband in the Doctor Bahu narrative, but in playing the mother-in-law as the key game-changer. 
Nice move Shan Foods!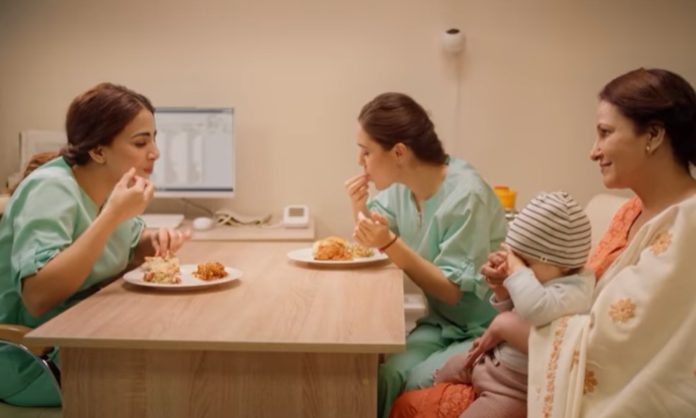 Let's hope this advertisement truly shift the narrative and the doctor bahus taking an oath today for humanity can truly honour their pledge.