Pakistani dramas are becoming top-notch, day by day! Last week's dramas like; Parizaad, Hum Kahan Kay Sachay Thay, Sinf-e-Ahan, Qissa Mehar Bano Ka, Ishq-e-Laa and the new one, all of them giving us multiple tastes of emotion like love, sorrow, sadness, anger and happiness.
After Covid-19, it feels like that our drama industry got a booster. The People of Pakistan are experiencing the most amazing era in which they are encountering from love stories to societal issues like Martial Rape, Girl's Rape, Mental Diseases and a lot more.
Let's review last week's drama!
AAKHIR KAB TAK: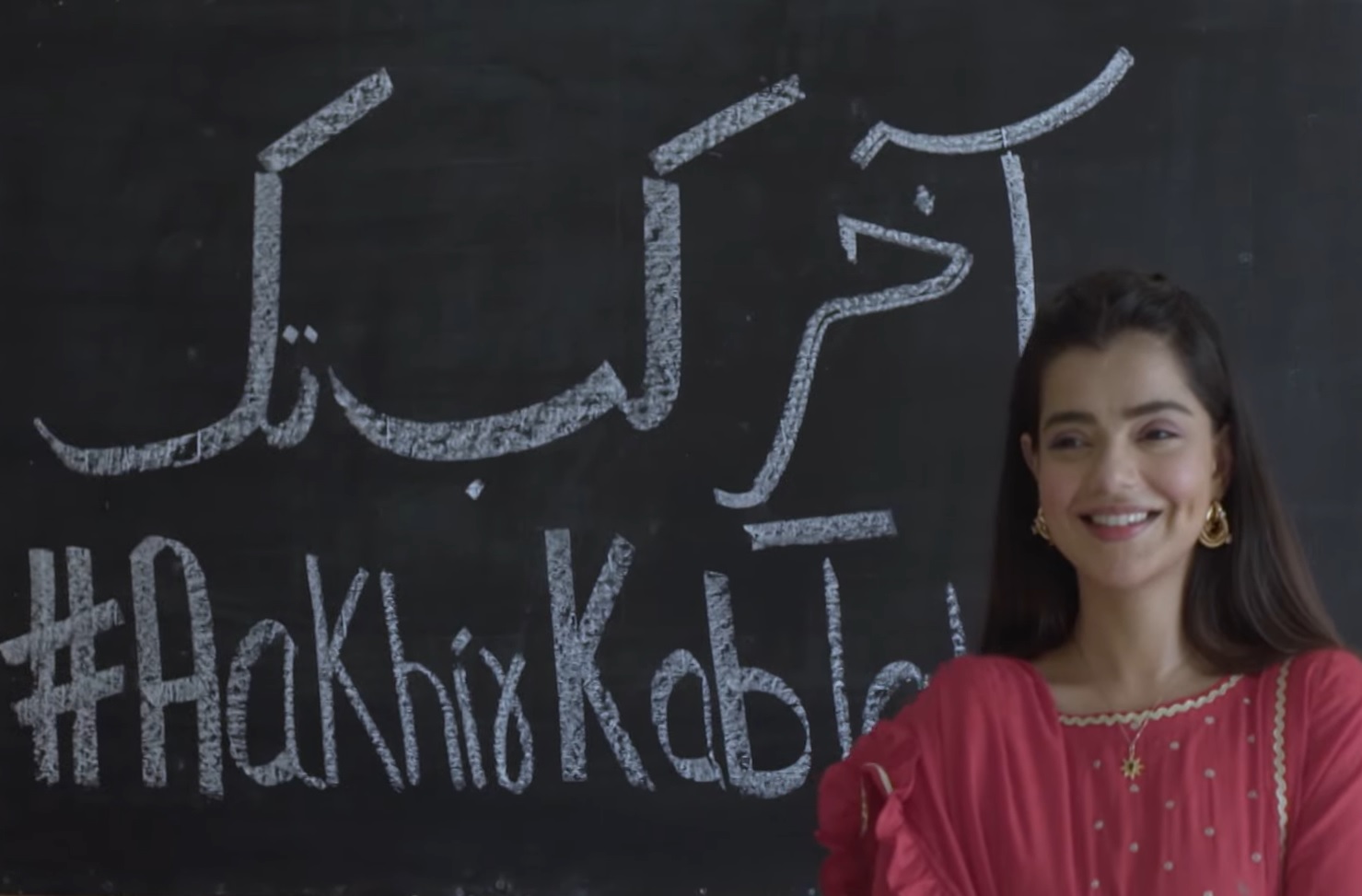 Aakhir Kab Tak ends on a hopeful note but also smudges a dark picture of the society we are living in. It shows that women are not safe even in their own homes, that the trauma lives on forever, that sometimes taking one's own life seems easier than facing reality. If audiences can take away even a small lesson from the show, the team has done a great social service. It is the project of HUM TV that can keep viewers hooked till the end.
However, one of the most admirable factors of the show was how it allowed for some dark horses to deliver the best performances of their career so far.
We saw Azfar Rehman in an avatar like never before, his portrayal of Zafar in Aakhir Kab Tak was nothing short of brilliant. The actor perfectly portrayed how criminals feel no sense of guilt even when they are about to receive a life sentence, how they continue to blackmail their victims and exploit everyone else around them.
Another amazing character is Juveria Abbasi, who plays the mother of one of the protagonists who is a rape survivor, we saw a mother who is like most South Asian women. Scared, tyrannised and living a life that serves others. She beautifully delivers the pain, guilt, and sense of loss that she encounters throughout the show. Her transformation from a Safia who would bear all sorts of abuse to a Safia who realizes her worth was also phenomenal.
Srha Asghar with her portrayal of Fajr turned out to be one of our favourite actors in a lead role this year, as we know that she gets a boost after Pyar ky Sadqay as Vashmah. Well, the transitions of her character go through from an anxiously scared girl to a woman who finally receives the love and affection she has always craved, but never found in her home via it's from Baba Jani, Chacha or Brother Cousin and then back to being a traumatized survivor of rape were praiseworthy.
Fajr stutters through most of her dialogues but Asghar's expressions and body language convey the remaining message to her viewers. Also, we are all upset with her death but in the last episode of Aakhir Kab Tak her returns may have been a little unrealistic, but we all loved the twist and Fajr getting justice was a breath of fresh air.
The roles of  Noor (Ushna Shah), Saim (Haroon Shahid) and Nasir (Adeel Hussain) create safe spaces and provide unconditional support to Fajr.
The drama ends on the Ushna Shah's character Noor becomes a symbol of perseverance for women and teaches them not just to fight for themselves but also for others. Noor teaches audiences how to achieve the impossible be it justice in your own house or the court.
HUM KAHAN KAY SACHAY THAY: 
While the drama highlights the impacts parent's constant pressure & comparison can have on kids, can we blame Mashal's action solely on that? But, finally, the story is moving ahead and Aswad's knows the truth about that night which was a turnover for Mahreen's life.
HHKST gave us some powerful & emotional conversation between different characters. But still, there are some of the audiences who are not liking the drag of the drama script as compared to the Novel.
Well, let's shed the light on the intense conversations.
Mashal & Mehreen: Each of their sentences carried years of pain, sadness, unexpressed emotions & the time that they lost their friendly childhood era– the moment made you feel for them.
Mehreen & Her Mother: We also feel for Mother's emotion from the beginning of the drama. The way she always wants to support, love and care for Mehreen but is restricted because of her second marriage or societal pressure. Finally, she fought against all and said Mehreen will stay with me from now on, but sadly Mehreen rejected her offer. It felt like she also cared for her mother and want her to be happy in life.
Mehreen & Aswad: Aswad was heartbroken over revealing the truth about Mehreen and her masomiat. He faced Mehreen with pain on his face and the long silence between them was amazing. Now we all are feeling the pain for Aswad and he's continuously in a process of blaming himself. Mehreen cold behaviour and Aswad confession that he knew everything about the night of Mashal's dead, the expressions are amazingly magnificent.
Aswad & Saliha(khala): Saliha knew Aswad is in pain because of guilt and Mehreen' mental health condition. But when Aswad reveals the truth and how their Mamoo exploits both of them, just because they hated Mehreen that much. We observe the pain in that convo between mother & son.
As HKKST nears to end, but the next week's promo has given us counting days and we are all wondering 'Ab hoga kia Aakhir'. We all are looking for the answers will Mehreen stay with Aswad or their path will be apart from each other? Will Safwan come back after knowing the reality? Or Nani will be going to meet Mehreen again or not?
Performances, setting and mood have us in their grip and make it more worth it.
PARIZAAD 
Parizaad the drama and the performance of Ahmed Ali Akbar that no one can beat, again conveys some classical dialogues. Those dialogues again reflect the picture of society. We all are curious about Parizaad's new connection with RJ Annie and with his first love of life Naheed.
The drama Parizaad is all getting famed in the eyes of the audience is because of Ahmed Ali Akbar, the way he walks, talks,  cares and love the people around him is remarkable. The best thing is how he portrays the black side of our society that we are obsessed with beauty only. We don't care about the person's humanity, our society is just gripped with beauty or money.
In the last week's episode, the major interactions are between Parizaad with Annie and Parizaad with Naheed.  There is again some interesting conversation between Kamali and PZ Mir, also the way Parizaad called Akbar for his negligence over the security threat.
Listing the best dialogues below:
"Mujh jesu ko dushman ki zarurat nahi parti, hum khud hi apni dushmani ke liye kafi hote hein" – PZ Mir
"Mohabbat mein zabardasti nahi hoti "– Parizaad
Parizaad question Naheed,"Mein wohi Parizaad hota toh kya aap uske zakhmon pe namak chirakteen?"
Tell us what you loved best in the episode!
JO BICHAR GAYE
With laudable performances in Jo Bichar Gaye from Wahaj Ali, Maya Ali, Talha Chahour & Usman Zia, the drama is making us ask the following…
Wahaj Ali as the real-life Shafi Imam Rumi (guerilla fighter for Pakistan, freedom fighter for Bangladesh) is adding power& raw sentiments onscreen, which will keep us stick to the TV till the last episode.  However, Maya Ali is also nailing the role of Sonia – a graceful, fascinating performance that depicts the character's bravery & determination.
Maya's performance is always perfect. See this short clip full of expression.
View this post on Instagram
The narrative maps out historical & political references leading up to the 1971 revolution. One would be well advised to read up on characters & events from the time. E.g. Agartala Conspiracy, Martial law withdrawal, 6 point plan, delay in National Assembly session, and student & political activities at the time in Dhaka University.
Jo Bichar Gaye is making us relive History, tell us what you loved about the drama!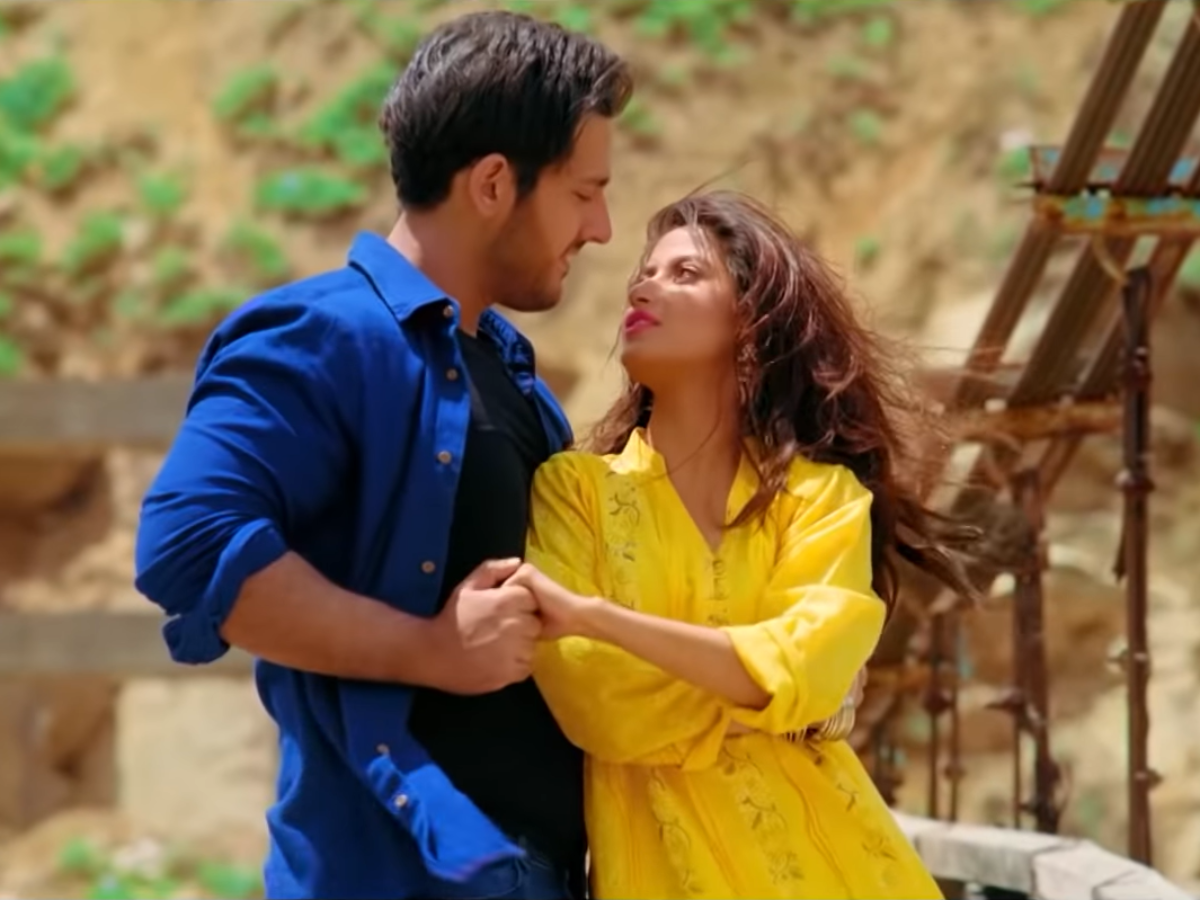 The drama brings us on a rollercoaster of emotions revolving around love & happiness, mostly. In the story, we experience a change in Shanaya's and Azka's life. Also, it was refreshing watching Azlaan and Kanwal good change in their attitudes.
Though every character's performances were on point and the main leads caught our attention with a cute romance. Azaan Sami Khan and Sajal Aly's on-screen chemistry reminded us all of Mawra Hocane and Ameer Gillani scenes in Sabaat.
The whole episode revolves around spirituality, the 'miracle' that saved Azka and a happy start to Shanaya's married life.
Let see who Azka and Shanaya life stories will rotate in the upcoming episodes.
DOBARA 
In Dobara, we haven't seen such big u-turns, but Sakina Samo as Phuppo brings in her brother-in-law, impressed Mehru. Wait, Isn't she against Doosri Shaadi of her.  The thing is that she's started showing her greedy side, let's see where this track end.
However, Mahir parents tried to talk him out about his relationship with an older woman after people pressure. But he was ashamed after listening to his parents' point of view, which made him heartbroken, and he said, "Yes, I'll marry her". Well, his parents broke all the relations with Mahir, even not helping him financially when he's in the hospital.
In the next episode, we hope that story will move ahead.
SINF-E-AHAN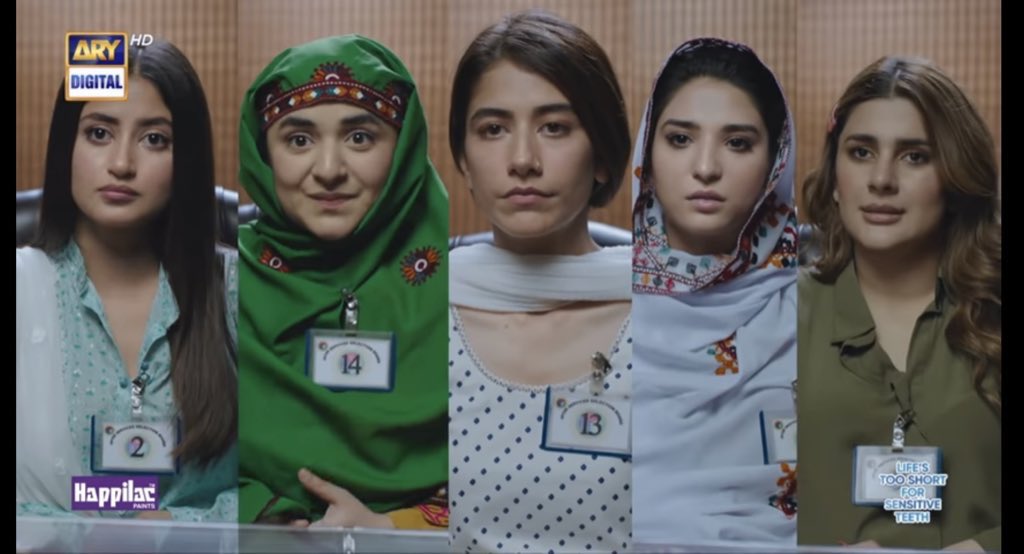 From Sidra switching her pace& making a beeline for the jump, to Mahjabeen attempting to climb the wall, to Rabiya feeling a thorn in her hands, Shaista taking a fall in the obstruction course, Aarzoo putting her head down & getting on with it, Pariwesh adding fuel to fire by telling Rabiya about Mahjabeen's remarks, the episode not just entertained us but also informed us how young girls are strained for a career (and life) in the armed forces, and especially from different backgrounds.
Sinf-e-Ahan is a drama that so many young girls across the nation reverberate with. The diversity in the characters is allowing us to pick the one we vibe with the most. The last week's episode highlighted the Strong-Minded Girls from different categories; someone who's Doctor, Engineer, Lawyer & someone who studied International Relations or English Literature. The drama also breaks stereotypes, which were the stories of Ramsha Khan and Yumnah Zaidi.
However, there were many amazing scenes but our favourite scene of this episode was the Interview, here's the clip if you missed out on this part.
View this post on Instagram
Sinf-e-Ahan makers, you have just raised the bar and we are expecting the trend to continue in the upcoming episodes – your audiences are rooting for you!