Jennifer Lopez and Ben Affleck are the new sensations all over the e-gossip world this week!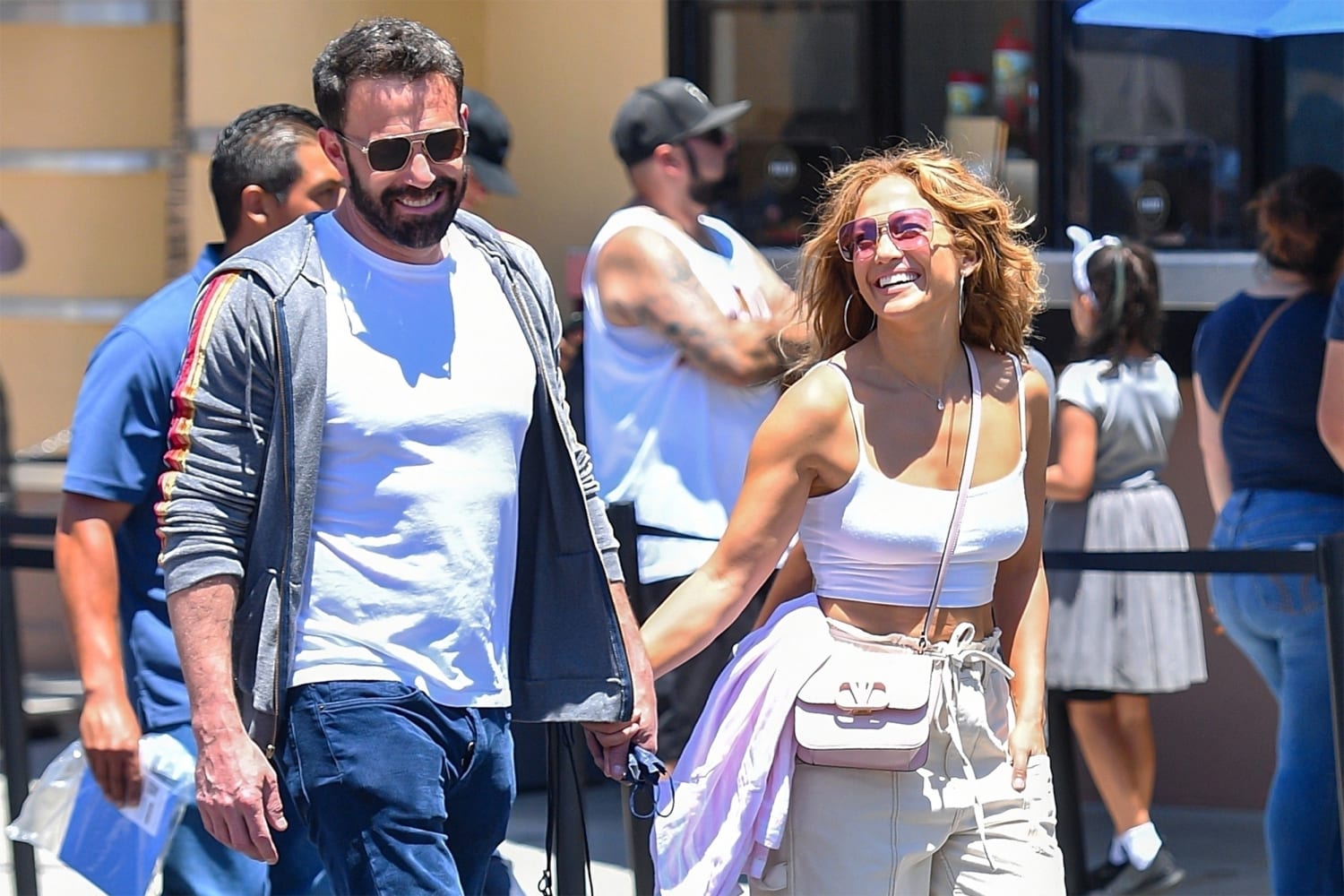 The lavish family vacation came just days after the couple unexpectedly tied the knot at A Little White Chapel in Las Vegas, Nevada on Saturday, July 16! The news was passed on via Jennifer through her OnTheJLo newsletter to share a letter and intimate photos of the affair, revealing she wore two dresses: one from an "old movie" (which appears to be Alexander McQueen) and a second by Zuhair Murad. Per a marriage license filing, Jennifer is now officially "Jennifer Affleck."
Their romance timeline is pretty known and sizzling, having a fling for the past 20 years of each other, both of them surely went through a lot of series of dramatic climaxes in their relationship. From a mere affair to love to engagement to separation and now a surprise marriage, meow keeps tabs on all of it. 
After tying the knot in Las Vegas earlier this month,  the couple wasted no time and jetted off on a romantic honeymoon, packing on all sorts of PDA as they hit the streets of Paris – with some of their kids in tow. The wild cat, even hearing that Ben Affleck was seen crying on their honeymoon, could be the tears of joy perhaps? Meow. Yesterday, on the 25th of July, Jennifer Lopez was spotted celebrating her 53rd birthday in Paris with Ben Affleck, sharing an intensely emotional moment at the Eiffel Tower where Ben Affleck seems emotional and being comforted by his now wedded wife. Adorbs! 
Jennifer talks thoroughly about her wedding in her JLo letter, calls it their dream wedding, one they wanted a long time ago — and she ends it by saying… "They were right when they said, "all you need is love". We are so grateful to have that in abundance, a new wonderful family of five amazing children and a life that we have never had more reason to look forward to."
She finishes it , 'Stick around long enough and maybe you will find the best moment of your life in a drive-through Las Vegas at 12:30 in the morning, in the tunnel of love right through, with your kids and one you will spend forever with. Love is a great thing, maybe the best of things and worth waiting for.' Literal goals, isn't it?