Dobara Drama is losing the charm and the message they were trying to convey at the beginning of the plot, which relationship between two people with an age difference.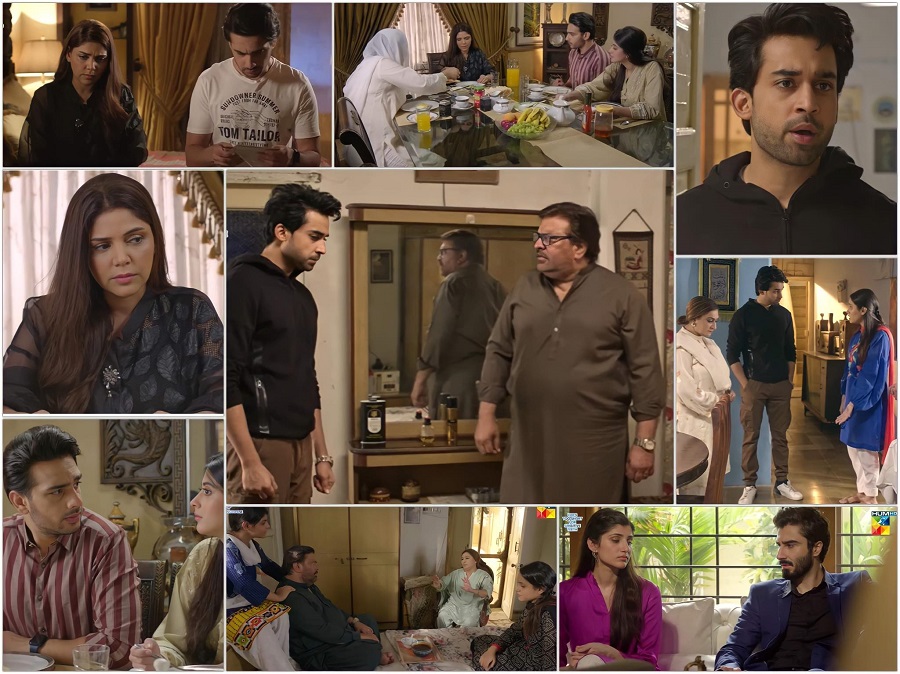 Well, after Mahir gets condemned for sexual abusing her stepsister-in-law has been returned.  Though sadly, the return didn't bring back the cue romance between Mahir & Mehroo, that we enjoyed in the previous episode.  Yet, the romance is not typical it's a more friendly romance between the couple and fulfilling the desires of each other.
The people on the Internet demand where's romance. As we all love the onscreen chemistry of Bilal Abbas & Hadiqa Kiyani, we want them to grow beautifully as Mahir & Mehru.  In this episode, again the behaviour of Affan and Seher is the same as before.
Let's see where the story moves ahead, will they back with solid romance and the message they are wanting to portray for the audience.
Well, the actor's performance is perfect since the first episode,  wasy Affan thori annoying character hai because of poor acting skills might be.  Though finally Affan has been shown the maturity we have all been desperately striving for in his character. Rather than reacting emotionally, he is now embarrassed and realises the gravity of the situation, after knowing the truth about Sehar's Lie. And phopoo toh bhagnay ki tayari mein full – the real culprit.
Now in this phase, Usama Khan gives a significant performance that connects with the pain that his character felt – Affan's embarrassment and regret for not trusting her mother's desires and happiness.
Glad to see the drama exposed the sazish without too much delay and didn't stretch the plot too long. Shano jee saves day by playing the superhero role in Dobara.  Sahi mein Mahir ki Behan bolnay ka haq adaa kar diya.
On another note, Mahir and his conversation were too intense, Mahir was embarrassed in front of his father and realized that he actually loved Mehru. But aren't we all waiting for this kind of convo between Father & Son?  Let us know in the comment section.
View this post on Instagram